Clothes send signals, with even the smallest details sometimes making all the difference when it comes to subtle seduction. When you want to look gorgeous and dress to impress that special guy, being sexy while still looking classy is crucial. It won't be difficult if you take the process of preparing one step at a time.?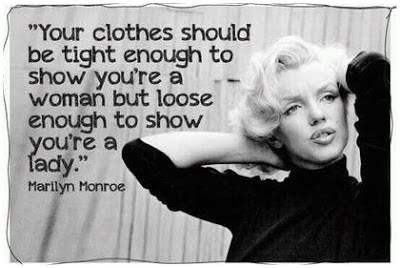 Clothes
The art of being truly sexy means being suggestive yet subtle. It means showing just enough skin to be tantalizing. Anything off the shoulder is incredibly sexy but not overwhelming. It also gives the illusion of a smaller waist. For an evening out it's hard to go wrong with black. It goes with nearly everything and it's slimming. Always remember to highlight your best assets and downplay or even hide your less than stellar features. A tiny waist should be shown off with a belt. Wear a mini-skirt to showcase great legs. Don't overdo it, however. Go sexy in one area, such as showing a bit of cleavage or wearing a mini-skirt. Don't do both. Finally, unless you're attending a very casual event, always wear high heels. When trying to dress to impress, nothing transforms the entire lower half of your body like a pair of heels. They instantly create the illusion of long, sculpted legs.
Accessories
Whether it's a simple black cocktail dress or something more causal, gold jewelry perfectly complements a black outfit. Gold and black is extremely sexy, yet classy and sophisticated. If you decide to make a statement and wear something like hot pink or royal blue, accessorizing with black provides a good balance. Finally, don't over accessorize. He wants to see you, not you covered under layers of scarves, belts, and jewelry. Too many accessories, especially jewelry, can make a woman look high maintenance.
Hair and Makeup
While straight hair is always stylish, soft curls are feminine and seductive. Curls should be loose, even left a bit wavy. Makeup for evening occasions should always be a bit more intense than what's worn during the day. Men are naturally beguiled by scent and the choice and application of perfume is just as important as makeup. Since the days of Cleopatra, applying perfume has been an art. Just enough is intoxicating; too much is a major turn off. Remember to apply at each pulse point. This includes wrists, the neck, and the temples.
For more information and guidance contact a ByFerial Image Consultant near you.