A Premier Business Opportunity for Industry Professionals!
READY TO INVEST IN YOUR FUTURE?
ByFerial invites you to join the Empower Group, an exclusive tier-based membership community of highly successful image professionals and business experts that will help you build a brand, grow a customer base, and create a business that evolves as you do!
Do you need proven marketing strategies, business tools, and networking opportunities to grow your business exponentially? Do you envision building more than just an income but also a legacy? 
If you believe that you are meant to make an impact in the lives of others, and you need a proven and accelerated path to do this, Empower Group is for you!
Trust & Reputation
ByFERIAL is one of the top recognized image consultant training companies in the industry. As the founder of the renowned 4x4 color system - 16 Seasons®, ByFERIAL has trained thousands of image consultants at the industry's most highly recognized standards. Empower Group brings you decades of image consulting business and marketing expertise and delivers proven methods in a system that can accelerate your personal and professional growth in as little as one year!
Get On The Fast Track To Building a Successful Business
Top image training professionals in the industry will show you what they did to get to where they are and what common mistakes you can avoid. You'll get their exact tools, strategies, and proven methods to fast-track your business to success!
Build Your Personal & Professional Brand
ByFERIAL believes that beauty goes beyond more than a word; it's a way of living the life one deserves. Our mission is to inspire and empower you to feel amazing and build your personal and professional brand from that feeling. You'll get the personal and the professional tools to build and grow your business, getting it right the first time around!
Find Customers For Your Business
Join a community of image consultant professionals and access networking opportunities that will help showcase your unique talents and highlight your business to the right people. You'll get access to time-tested and proven, proprietary materials and training courses to help you build your customer base ...quickly.
Make An Impact & Build A Legacy
If your vision is to build a business that makes an impact, ByFERIAL gives you a platform for leadership that offers you a framework to mentor other image stylists and help them live the life they deserve! You'll get the opportunity to build your legacy and make a lasting positive impact on people's lives.
JOIN NO MATTER WHERE YOU'RE AT
We've helped thousands of image consultants build successful businesses from scratch! As they grow, their businesses do too. Each membership level meets you exactly where you're at while giving you the steps and opportunities for continued growth.
Members receive unlimited opportunities for professional and personal development with private mentoring and coaching opportunities, as well as special pricing on tools, products, and training.
15% Discount on Tools & Products

Certified 4x4 Color Consultant Training - Special Offer

Access to our Empower Group Community

Weekly Training (except for last Tuesday of each month)

Use of 4x4 Empower Group Logo

Quarterly coaching & mentoring sessions with a Certified Master Trainer (Fashion & Color Trends Reports and forecasting)

Listing in the Find a Consultant Online directory

Access to our annual conference & retreat
If you're just starting your business and you're looking to take it to the next level of growth, you'll get proven and tested industry business, marketing, and branding tools that will accelerate your success.
30% Discount on Tools & Products

Featured listing in the Find a Consultant Online directory *

Spotlight opportunity (Coffee Talk Live, social media, newsletter)

Guest speaker (Live Webinar)

Certified Image Consultant Training - Special Offer

Use of 4x4 Consultant logo

Business Templates & Forms

Access to Digital Drapes, Swatches & Booklets
If you are rooted in experience and knowledge, and you're ready to share that with others, becoming a professional allows you to increase your income, impact, and opportunities by coaching stylists to success.
40% Discount on Tools & Products

Unlimited Creation of Fashion & Style Guide Reports

Certified Professional Image Consultant Training - Special Offer

Affiliate Program Eligibility

Use of 4x4 Professional Logo
If you're ready to establish your legacy and leave a lasting mark, as a Master you'll get access to all the support and tools ByFerial offers, so that you can help other individuals become leaders and influencers too.
All Professional Benefits

50% Discount on Tools & Products

Regional Empower Group Leader

Custom branded manuals, tools and products eligibility

Certified Image Master & Lifestyle Coach Training - Special Offer

1 year licensing valued at $7200 with your CMT&LC training

Monthly coaching & mentoring sessions with the Master
100% MONEY-BACK GUARANTEE
We're so confident that you will build a successful business and a life that you love with our proven step-by-step system, that's why we offer a 100% money-back guarantee on all training!
HERE'S WHAT OUR MEMBERS ARE SAYING!
"I've been in the business for many years and never had a client. As soon as I learned what I needed to do, within a week I got my first client, then a stream of them."
Rebecca Doster
"I owe my recent success in my profession as an Image Consultant and Fashion Stylist to my Mentor and Coach Ferial Youakim, AICI CIP from ByFerial."
Fabiola Franceschi
"Thank you so much for providing such excellent online training sessions. Your presentations are informative, well structured, and beautifully illustrated."
Madeline Gill
Whether you're just starting a business, looking to grow more customers, or ready to step into leadership and mentor other image consultants, Empower Group has a step-by-step proven system to help you meet both personal and business goals. Being an image stylist is a rewarding and inspiring path, and we make sure that you have plenty of opportunities to grow in every area of the industry!
Business Tools
Empower Group gives you tools to run a successful and lasting image consulting business. You'll get all the steps to building a successful brand and growing your customer base to take your business to the next level - no matter where you're at!
Coaching & Mentorship
Empower Group gives you live access to weekly training as well as coaching and mentorship sessions with a certified master trainer. You'll be able to take your personal and professional brand to the next level with the support that holds you accountable, invests in your success, and guides you every step of the way.
Community
Empower Group gives you opportunities for growth, connection, and impact... all in a community setting that understands and supports you. You'll get feedback and learn from others' success stories while learning insider secrets to the customer and business growth from image masters.
Accessibility
Empower Group gives you special pricing for live online, on-demand, and in-person image consultant training programs, tools, and products, as well as business templates, forms, fashion and style reports, and digital drapes, swatches, booklets…and so much more!
Purpose
Empower Group helps you create a meaningful vision for your life so that you wake up with purpose, certainty, and vision! If you want more from your business than just a job, you can walk a proven path as a mentor and discover the meaningful life you're dreaming of.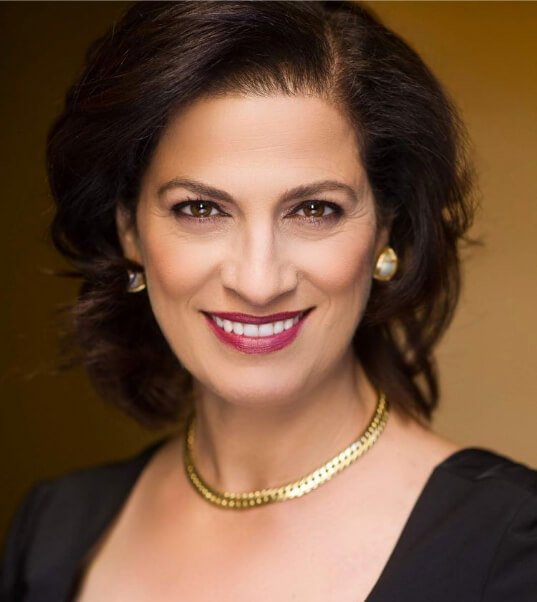 Ferial Youakim
Ferial Youakim is the founder and director of ByFERIAL image consulting and the Universal 4x4 Color System - 16 seasons ®  used by consultants worldwide.
While she is the executive trainer, Empower Group gives you access to trainers and mentors that are some of the world's top experts in the image and etiquette industry!
Ferial Youakim's vision and mission are to empower women of all walks of life to face their challenges head-on, showcase their accomplishments and make a difference in the lives of others.
"I will never be successful until I see you succeed."
~ Ferial Youakim